"You never get a second chance to make a first impression". Your resume should give a powerful message about you and your experience. Devon & Devon will be hosting a "Lunch and Learn" program to assist you in building a resume that will grab the attention of your future employer. Come join us as we discuss tips and tricks to help you secure your next interview.

Bring your resume for a one on one consultation.

Discussion topics include:
Seven Ways of Perfecting your Resume
Is Your Job Not Yielding Results
The Advantages of Working with a Recruiter
Do You Need  a Job Hunt Audit
Resume Reviews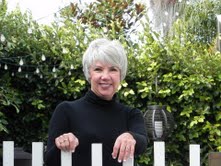 Karen Lustman, Director, Business Development, Devon & Devon
Karen joined Devon & Devon in September of 2004—bringing with her over 25 years of staffing industry experience. As Director of Business Development and a visionary at heart, Karen has always been interested in working with start up companies. Her experience with these new businesses has allowed her the opportunity to participate as a staffing resource in the growth and development of many of Orange County's top employers. As a staffing professional, Karen is committed to helping her clients reach their goals by finding the "perfect match". Karen makes it her responsibility to fully understand the needs of her clients. Each hire is predicated not only by the skills and experience necessary to do the job, but a careful assessment of the profile, vision and mission of the company to ensure a symbiotic fit between the two.     
As a Gold Level Sponsor of OCTANe, it is Karen's belief that being a contributing member is essential to build a solid network of associates and businesses that will allow all of us to grow and prosper in Orange County. You can meet Karen and her team of award-winning recruiters at any of the OCTANe functions. Karen enjoys showing her Champion Keeshonds, traveling to "any" beach with her husband, and writing. She is the author of "What's Working" and "The Job Mob Blog."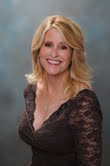 Karen Morris – Executive Recruiter, Devon & Devon
Karen made her first professional match when she entered Devon & Devon in 2004 and found that she absolutely loved the art of recruiting.  Responsible for both generating her own clients and candidates, she came to the realization that she had a true talent for working with candidates, getting to know them and helping them through the interviewing and hiring process.  This summer will mark her 9th year in recruiting, with the last four year being particularly well earned through the great recession.  She has followed her own advice, given frequently to her candidates, followed her passion and stayed with recruiting as it is what she does best and it gives her joy.
Karen has made hundreds of matches and currently works on many executive level positions for start up clients.  Orange County has become home to many of these types of companies as it has reinvented itself due to the every changing economic and technical climate.  Doors have closed to institutions that have been around for ages, replaced by starts ups in the Information Services and Clean Technology arenas. Karen will often work with the Founders and CEOs of these companies and has found her true niche, in helping these employers bring their passions to life by finding the right people to move their dreams forward. Karen has earned President's Club distinction twice and spends her "spare" time running half marathons and going on annual treks up Half Dome.  Mt. Whitney's summit  is in her sites for 2013.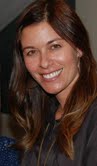 Tara Micalizzi – Contract Recruiter, Devon & Devon
Tara Micalizzi has been with Devon & Devon for six years. As Manager of the Temporary Division, her expertise is in recruiting and placement for contract and temporary assignments for a diverse list of companies. Tara has placed employees in all levels of assignments at the request of clients who may not be ready to hire on a full time basis or require a try-before-you-buy trial period. During the last few years, contract or temporary assignments have become increasingly  attractive to both employees and clients who require more flexibility in the workplace. 
Tara received her Bachelor's Degree in Women's Studies which initially led her to the non-profit field.  Her non-profit days gave her extensive experiences with coaching and empowering people that she has been able to utilize at Devon & Devon as a recruiter. Tara has a passion for assisting people which is evident to both her clients and her candidates and is a great asset to Devon & Devon.

Lunch will be provided. Parking is $6/hr