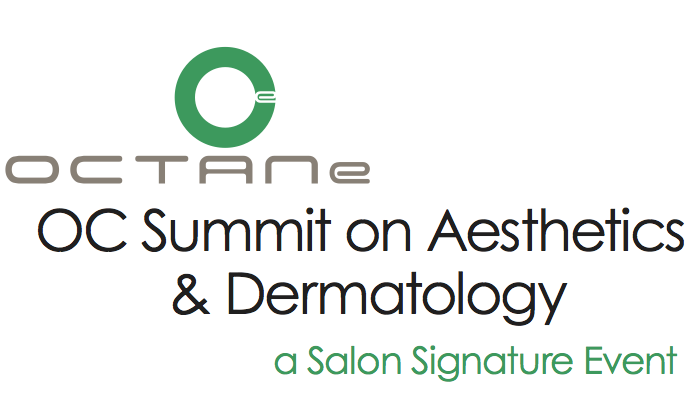 "Technologies Shaping the Look of the Future"
*TO REGISTER, SCROLL DOWN TO THE BOTTOM OF THE PROGRAM DESCRIPTION TO FIND THE TICKET WIDGET. PLEASE HIT THE ORDER NOW BUTTON UNDER THE TICKET TYPES. 
This program will review the trends and technologies that are shaping the future of aesthetic medicine.  We will hear from industry luminaries, review state of the art aesthetic medicine technologies, receive company presentations from emerging high growth companies, and see panel discussions from leading clinicians in facial aesthetics, body shaping and augmentation, skin care and other technologies shaping the look of the future.
Agenda:
11:30 a.m. Registration & Lunch
12:30 p.m. Conference Introduction & Overview
12:40        Keynote: Overview in Aesthetics & New Technologies – Perspectives from Orange County to Global
                  Philippe Schaison – President, Allergan Medical
1:10           Facial Aesthetics Panel
                  Discusses the Current Approach to Patients Coming to the Office for Facial Aesthetic 
                  Treatment & Reviews Areas of Innovation for the Future
Scott Whitcup, MD – Whitcup Life Sciences, LLC; Clinical Faculty UCLA (Moderator)

Lorrie Klein, MD – Dermatologist, OC Dermatology

Steve Yoelin, MD – Ophthalmologist, Newport Beach

Chris Zachary, MD – Professor & Chair, Department of Dermatology, UC Irvine
1:45           Surgical Aesthetics Panel
                  Reviews the State-of-the-Art in Cosmetic Plastic Surgery, the Continued Growth of 
                  Energy Devices, New Implants and Other Innovations Driving Better Patient Satisfaction
                  Today and in the Future
Tony Sine – Senior Partner, Strathspey Crown (Moderator)

Jeff Adelglass, MD – Plastic Surgeon, Plano, TX

Sanjay Grover, MD – Plastic Surgeon, Newport Beach

Garo Kassabian, MD – Plastic Surgeon, Beverly Hills
2:20           Break
2:50           Investments in Aesthetics Panel
                  Reviews the Current Availability of Venture Capital and Exits in Aesthetics and Discusses
                  Longer-Term Investment Opportunities in the Space
Albert Cha, MD – Managing Partner, Vivo Capital (Moderator)

Jim Glasheen – General Partner, Technology Ventures

David Lawrence – Advisory Consultant, Healthcare Business & Corporate Development

Tony Sine – Senior Partner, Strathspey Crown
3:25           Keynote: Chris Marmo – President, Alphaeon Beauty
4:00           Company Presentations
4:30           Cocktail Reception
5:30           Program Concludes
Facial Aesthetics Panel Description: Facial aesthetics is used to describe the assessment and treatment of a number of conditions that improve the cosmetic appearance of the face.  Facial aesthetic procedures include medical therapies, usually topically applied or locally injected, surgical procedures, and non-surgical procedures. Regulatory approvals of aesthetic treatments have focused on improvements in objective and patient-reported outcomes; however, approvals by other agencies including many countries in Europe have required demonstration of significant improvements in quality of life and psychological wellbeing.  Today's panel review the current approach to patients coming to the office for facial aesthetic treatment and review areas of innovation for the future. 
Surgical Panel Description: Cosmetic plastic surgery today offers a range of options across the body including breast augmentation, facial balance surgery, facial rejuvenation surgery, and body contouring. Cosmetic plastic surgery also competes more and more with less invasive treatments, including energy devices, pharmaceuticals and biologics. Its also been expanding rapidly across the body with major growth in gynecomastia, arm implants and buttock implants in 2014. Today's panel reviews the state-of-the-art in cosmetic plastic surgery, the continued growth of energy devices, new implants and other innovations driving better patient satisfaction today and in the future.
Investment Panel Description: With increasing reimbursement pressures on the health care system, there has been interest in developing products for the self-pay aesthetic markets. This panel will focus on current environment for venture capital investment in the aesthetic dermatology and plastic surgery markets. The panel will review recent investments and exits in the aesthetic space and discuss how the aesthetics market will likely change in the future.
Sponsorship Opportunities:
Title Sponsors – $10,000 (1 SOLD, 3 Opportunities Remaining)
Co-Host Sponsors – $5,000 (1 SOLD, 3 Opportunities Remaining)
Reception Sponsor – $4,000 (1 Opportunity) 
Panel Sponsor – $2,500 (3 Opportunities) 
Lunch Sponsor – $2,500 (1 Opportunity)
WiFi Sponsor – $2,000 (1 Opportunities) 
Showcase Sponsor – $1,000 (15 Opportunities)
To secure your sponsorship, please contact (949) 330-6566 or [email protected]