A panel of experts will discuss the concept of "freedom to operate" in the context of evaluating and mitigating third party patent infringement risk. The discussion will focus on startup companies, and the topics will include:
· How to analyze the third party patent landscape
· How to set an appropriate budget based on the company's objectives and milestones
· Understanding the impact of litigation on the company
· What to do if the company is sued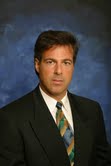 Vito Canuso – In House Counsel & IP Strategy for ReCor Medical, Cardiac Dimensions, Quantumsphere, CardiAQ, R66T, NRGTEK, PayScan America, Meribel Dental, & Kerrick Corp
Beginning in 2010 and over the course of the last three years, Vito have served as part-time in-house IP counsel for several technology companies, providing ready access of each company to immediate IP analysis and advice. As part of that role, Vito interfaces with outside IP counsel where the patent/trademark portfolio is sufficiently large to warrant the services of outside IP counsel.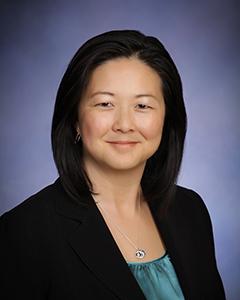 Amy Chun – Partner, Knobbe Martens
Amy Christensen Chun is a partner in our Orange County office. She represents clients in all types of intellectual property matters, including patent, trade secret, and copyright disputes, intellectual property license negotiations, due diligence investigations, patent prosecution and strategy, and open source policy assessment and review. While she has worked with a variety of technologies, she specializes in distributed computing systems, e-commerce, social media, financial services, mobile computing, internet technology, and general computer software. Ms. Chun's clients have included companies such as Experian and HTC. After completing her graduate degree, Ms. Chun worked as a product manager for OR Concepts Applied, a privately-owned company which developed route planning systems for stealthy aircraft. While at law school, Ms. Chun was a Notes Editor of the George Washington Law Review. Ms. Chun joined the firm in 1999 and became a partner in 2005.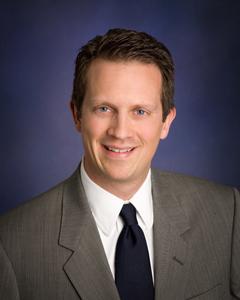 Andrew Douglas – Partner, Knobbe Martens (Moderator)
Andrew M. Douglas is a partner in our Orange County Office. He specializes in client practice, including patents, trademarks, and other forms of intellectual property protection. Mr. Douglas' practice includes patent portfolio management, general counseling on licensing, trademarks, and other related issues. Mr. Douglas currently represents clients in a variety of technologies, including ophthalmic devices and methods, cardiovascular devices and methods, orthopedic devices and methods, automotive technologies, solar energy applications, and other mechanical engineering related technologies.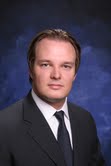 Mark Kertz – Associate General Counsel, IP, Covidien Neurovascular
Mark advises Covidien's neurovascular business on all aspects of intellectual property law, including patent portfolio development, freedom to operate, licensing, litigation and IP due diligence for Covidien's M&A efforts. Previously, Mark served as in-house IP Counsel for VNUS Medical Technologies and joined Covidien when it purchased VNUS in 2009. Before going in-house with VNUS, Mark practiced law at Knobbe Martens Olson & Bear, where his practice focused on IP protection for medical technologies. Mark became a partner of the firm in 2005 before leaving to join VNUS in 2006.
Lunch will be provided.