It seems that realism, rather than optimism, is the shared sentiment of many VCs in today's economy. At this program, Southern California investors will recap the major events of 2012 and discuss the venture capital market and the factors that will shape the 2013 landscape.
The program will also feature a PriceWaterhouseCoopers MoneyTree report.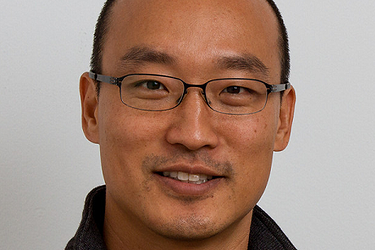 Peter Lee – Partner, Baroda Ventures
Peter Lee is a Partner at Baroda Ventures and actively manages Baroda's new investments and current portfolio. Previously, he was an investor at Clearstone Ventures and Prism Ventures.Prior to entering venture capital, he was the Vice President of Operations and Product Management at Goldpocket (acquired by Ericsson), a startup developing a platform for creating, distributing and managing interactive TV digital media systems. Earlier, Peter was a manager with McKinsey, where he focused on the digital media, consumer electronics, and internet industries. He also worked as a product manager at Microsoft in their wireless device group as well as at Virtual Ink (acquired by Dymo Corp), a venture-backed startup in the consumer electronics and collaborative online meeting space.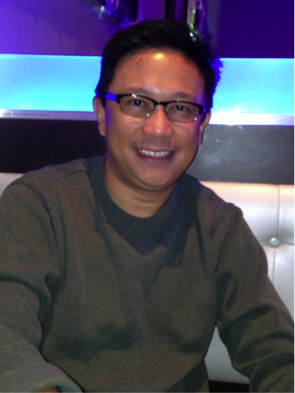 Eric Manlunas – Co-Founder & Managing Partner, Siemer Ventures
Eric Manlunas is a co-Founder and Managing Partner of Siemer Ventures, an early-stage venture capital firm headquartered in Los Angeles. Eric co-founded Siemer Ventures in 2011 following its merger with Frontera Group, a prior early-stage boutique venture capital firm he founded in 2002. He is a two-time start-up entrepreneur turned venture capitalist who has a proven track record as an early investor in over 75 early-stage businesses. Prior to becoming a venture capitalist, Eric founded two start-ups, one in e-Commerce in 1996 and the other in Internet services in 1999, both of which were successfully built and eventually sold to strategic buyers. Eric began his career as a consulting associate with Arthur Andersen's retail management consulting division from 1991-1995. He earned an MBA from Pepperdine University in 1995 and an undergraduate degree in Communications from Florida International University in 1990. Eric is also involved with a number of philanthropic organizations and is currently a Senior Fellow for Entrepreneurship for Pepperdine University.
John Ryan – Partner, ONSET Ventures
John Ryan joined ONSET Ventures in 2008, where he focuses on helping to create companies or invest in companies in the medical technology and health care information technology sectors. Prior to ONSET, John led the venture investing efforts in the medical device sector for Panorama Capital, JPMorgan Partners, and Chase Capital Partners. Prior to that, John worked with Morgan Stanley Venture Partners where he also focused on investing in successful medical technology companies. Earlier, John worked with Morgan Stanley's investment banking group as part of a team that was a leader in M&A and financing business for health care companies globally. John also serves on the board of directors of Mills-Peninsula Health Services hospital organization (a Sutter Health affiliate), the business advisory board for the University of Colorado Technology Transfer Office, the medical device screening committee for the Life Science Angels investment group, and the advisory board for the Medical Innovation & Competitiveness Coalition. John holds an M.B.A. from the Harvard Business School and a Bachelor of Science degree with high honors from the University of Colorado. 

Nimesh Shah – Principal, Domain Associates
Mr. Shah joined Domain in 2006 and became a Principal in 2008. He serves as a co-founder and on the board of Zyga Technology, on the boards of Apnex Medical, Benvenue Medical, Foundry Newco XII, Miramar Labs, and Sequent Medical, and as an observer at NeuroPace, ReVision Optics and Tandem Diabetes Care. He had previously been involved as an observer with REVA Medical and Zogenix, both of which completed successful public offerings. From 2002 to 2006, Mr. Shah was a part of the investment team at venture firm Cutlass Capital where he was involved with that firm's investments in Apneon, GI Dynamics, Titan Health, and TranS1. From 1998 to 2002, Mr. Shah worked at Alex. Brown & Sons (now Deutsche Bank) serving as a member of the medical device equity research team. He covered the full spectrum of the medical device industry, with a particular emphasis on the cardiovascular, orthopedics/spine, and respiratory segments of the market. While in school, Mr. Shah worked supporting the investment team at Alex. Brown Capital Advisory & Trust. He also spent time at Johns Hopkins Hospital involved in a project that aimed to map the functional areas of the brain.
Brett Wall – Senior Vice President & President, Covidien Neurovascular
A medical device executive with over 20 years of diverse domestic and international experience.  Significant experience in senior level management positions, commercial execution, product development and experience in corporate governance as an officer of ev3, Inc. a publicaly traded company.  Significant international expertise gained by living and working in Asia and Europe as well as large company and start-up level experience.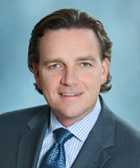 Martin Waters – Partner, Wilson Sonsini Goodrich & Rosati
Martin (Marty) Waters is a corporate and securities partner in the San Diego office and a former member of the firm's Policy Committee. He is a founding partner of the firm's San Diego office and Southern California corporate practice. He was a partner in the Palo Alto office until opening the San Diego office in 2004. Marty is a proven company builder with nearly 20 years of experience providing corporate and securities counsel. He has been instrumental in starting, building, and shepherding through initial public offering or sale numerous emerging growth companies in a broad range of industries, including biotech, clean technology, cloud computing, e-commerce, medical device, new and traditional media, SaaS, semiconductors, social networking, and telecommunications. A partial list of exited emerging growth clients includes Ablation Frontiers, CoreValve, Cytokinetics, evite, eyeonics, Helixis, Heritage Pharma, Illumina, Indigo Systems, Lara Networks, N Spine, Optimer Pharmaceuticals, Pain Therapeutics, SKS Microfinance, TearLab, and TweetPhoto. Marty also represents several public companies in a general counsel capacity, as well as investment banks and placement agents in PIPEs and public offerings. Marty has counseled issuers and underwriters in more than 50 offerings while at Wilson Sonsini Goodrich & Rosati and with Cahill Gordon & Reindel and Akin Gump Strauss Hauer & Feld in New York.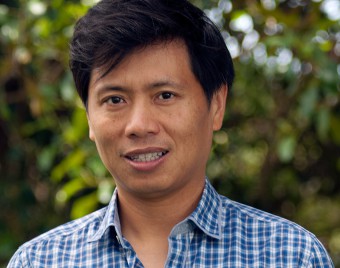 Jack Young – Director, Qualcomm Life Fund
Jack heads up the $100M Qualcomm Life Fund (QLF) at Qualcomm Ventures. His investment interest is focused on the emerging wireless health space including wellness and fitness, chronic disease care, remote diagnosis and monitoring, healing and aging in place, health informatics, etc. Jack currently serves as a board observer at QLF portfolio companies including Airstrip, AliveCor and Telcare. In addition, he serves as a board observer at Jana, uCIRRUS, Validity and Visage Mobile.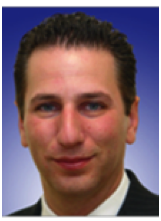 Glenn Bier – Partner, PricewaterhouseCoopers
Glenn is an assurance partner in our Southern California technology practice with over 17 years of experience. He has worked extensively with clients in the software, hardware, semiconductor, Internet, telecommunications, life sciences and entertainment industries.  His clients have included a wide range of companies from multi-national publicly traded corporations with significant foreign operations to emerging companies, including venture-backed entities.
Cocktails and hors d'oeuvres will be served.
Networking Opportunities: OCTANe programs provide some of the best networking opportunities available in Southern California. Attendees include entrepreneurs, researchers, inventors, investors, corporate executives, and strategic service providers.